Facilitating using PowerPoint
Design tips for creating quality interactive PowerPoint slides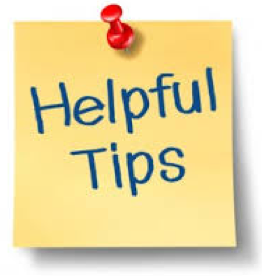 You have been reading and researching about PowerPoint design tips, how PowerPoint slides can facilitate learning and what makes a good interactive PowerPoint slide. Based on what you have learned, use this forum to share your critical view on best practic design tips for creating quality interactive PowerPoint slides for use in facilitation.
Specifically think about:
What are some design tips for creating quality PowerPoint slides to be used to facilitate learning?
What do you consider the main advantages / disadvantages of using PowerPoint slides as a learning resource in facilitation?
What are the key educational criteria PowerPoint slides should meet in order to be used effectively in facilitation?
What are effective techniques to make PowerPoint slides interactive?
Remember: ONE topic per post and if the topic has been started already - join the discussion, do not start a new discussion on a topic already on the forum.
Support your views with references to the resources you consulted and / or add sample slide pictures to make your point.
(There are no discussion topics yet in this forum)