Facilitating using PowerPoint
Topic One: Let's Get Started
Welcome to Topic One of Facilitating Using PowerPoint. It is recommended that you complete all the activities by the 21st of September. If you are finished sooner, move on to the next topic. During this time you are going to identify a mentor and reflect on your experiences with PowerPoint. You will also create a PowerPoint slide sharing information about yourself.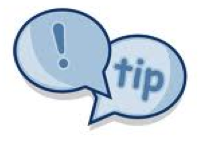 PowerPoint Tip! Write a script! A little planning goes a long way. Since the point of your PowerPoint slides is to illustrate and expand what you are going to say to your audience, you should know what you intend to say and then figure out how to visualize it.


Let's get started with Week One.....
What is PowerPoint


PowerPoint is a presentation software program that is part of the Microsoft Office package. Read the slidebook explaining what PowerPoint is, what you can do with it and how to get started. Be sure you have PowerPoint installed on your computer.

Read the Slidebook: What is PowerPoint?

Icebreaker


Using PowerPoint, create one slide with information about yourself. Use words and pictures to share who you are, what makes you unique and what your interests are.

Icebreaker: Who am I?

The Good, the bad and the ugly!


This course is about using PowerPoint to facilitate teaching and learning.You must have observed numerous PowerPoint presentation in conferences, workshops and at other occasions. You might have used PowerPoint yourself to present  at a conference, a workshop and perhaps you used it in learning sessions. You have seen the good, the bad and the ugly. Reflect for a moment on your "PowerPoint experiences" and post your observations, questions, concern to this week's discussion forum.

My experiences with PowerPoint

Survey

Complete a short survey to find out in what environment  participants have been using PowerPoint slides most often. Choose the circumstance in which you used PowePoint most frequently.

Survey: Where I used PowerPoint slides most frequently.

Mentor


Have you identified the name of an institution based qualified supervisor/assessor who will act as your mentor and assess your facilitation of a training session using PowerPoint slides. Each week you will be required to comment on your interactions with your assessor (mentor). For now, you need to share the name of your peer assessor (mentor) and what their relationship is to you.

Share the name of your supervisor/assessor/mentor in your Portfolio Forum

Week One Activity Checklist

Have you covered all the readings and activities assigned for this week? Take a look at the Week One activity checklist to make sure you haven't missed anything.

Week One Activity Checklist

Last modified: Wednesday, 17 September 2014, 9:23 AM