Facilitating using PowerPoint
Topic Five: Let's Get Started
Congratulations! You have reached the final week of Facilitating Using PowerPoint. It is recommended that you complete all the activities by the 19th of October.
This week you will evaluate your interactive training session using the PowerPoint slide set as a resource.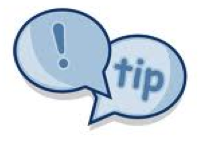 PowerPoint Tip! Have a hook! Like the best writing, the best presentation shook their audiences early and then reel them in. Open with something surprising or intriguing, something that will get your audience to sit up and take notice.
Ask questions! Questions arouse interest, pique curiosity, and engage audiences. So ask a lot of them. Build tension by posing a question and letting your audience stew a moment before moving to the next slide with the answer.

Let's get started with Topic Five.....
After your training session

After your facilitation of the session in which you used PowerPoint slides, debrief it with your mentor/assessor. Upload your mentor's observation checklist to the portfolio forum.

Upload mentor's observation checklist to the Portfolio Forum

After your training session

After your meeting with your mentor, think critically about your training session. What went well? What needs improvement? What did your mentor/assessor say? What did the learners say? Share a reflection of your training session in this week's reflection forum, summarising your thoughts and the feedback from your mentor and learners.

Week Five: Session Evaluation and Reflection Forum

Check your progress

Check your progress report on Moodle and/or your own Task overview form to see if any work is outstanding or not yet completed. If you need reassessment of facilitation of the PowerPoint enhanced session, make the arrangements with your institutional assessor as soon as possible. Make a list of TASKS TO DO and an action plan to complete outstanding tasks.

Complete any outstanding work

Wrap Up and Final Thoughts

In this forum you can start discussions and react to other participants postings on any course related aspect you might have wanted to mention in regards to PowerPoint. How will you use PowerPoint in the future?  During the previous weeks you might have come across interesting sites, information, ideas to increase interactivity - things you did not share before with the participants, now have your last say! What PowerPoint tips did you find the most useful? Did you learn more during your training session? (For 'networking' with other participants use the social forum)

Topic Five Forum: What I still want to say about PowerPoint!

Course Evaluation

We are interested to learn your views and opinions on, and your experiences with this course. Your feedback is valuable for improving the course. Please give your critical and honest views. Support, explain, justify your responses to add value to your feedback. A simple YES or NOT FULLY does not communicate information we can act upon.

Complete a

course evaluation

How will my achievements be recognized?

COL will issue you a certificate to recognise any (or all) of the learning outcomes you have achieved. The successful completion of this course contributes to meeting the mandatory competence "Produce and use in a learning situation, a complex slide‐based presentation" of the INVEST Africa FaB Teacher Competency Framework. As such it contributes to acquire the FaB Teacher COL recognition.
For details see  http://flexibleskillsdevelopment.ning.com/group/fab-quality-recognition

Make sure you have met all the learning outcomes
Thank you for your participation in this course! Have you completed all the tasks for this week?
Topic Five Checklist

Page

Last modified: Wednesday, 17 September 2014, 4:17 PM