Facilitating using PowerPoint
Topic Two: Let's Get Started
Welcome to Topic Two of Facilitating Using PowerPoint. It is recommended that you complete all the activities by the 28th of September. If you are finished sooner, move on to the next topic.
This is a really busy and challenging week. You will be in charge of you own learning to develop basic MS PowerPoint skills.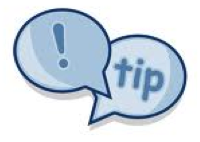 PowerPoint Tip! One thing at a time please! At any given moment, what should be on the screen is the thing you're talking about. Your audience will almost instantly read every slide as soon as it's displayed; if you have the next four points you plan to make up there, they'll be three steps ahead of you, waiting for you to catch up rather than listening with interest to the point you're making.
Plan your presentation so just one new point is displayed at any given moment. Bullet points can be revealed one at a time as you reach them. Charts can be put on the next slide to be referenced when you get to the data the chart displays. Your job as presenter is to control the flow of information so that you and your audience stay in sync.

Let's get started with Topic Two.....
This week you will practice PowerPoint skills. A checklist is provided as a reference guide for your personal development. Download the checklist to your computer and open it up. How many of the skills do you already know? Which ones do you need to learn this week? Keeps notes on the checklist as the week progresses. You need to submit it showing evidence that you have learned the skills.


Checklist MS PowerPoint skills

How to Acquire PowerPoint skills!

To acquire skills means you have to practice and actually carry out the steps required to develop the skills. You have a checklist of the skills you need to learn. If you are not familiar with a skill, do a web search for a tutorial and teach yourself how. We have some sites to get you started, but we recommend you find tutorials of your own.

View these Internet tutorials and others of your own and create slides demonstrating you have learned the skills.

Demonstrating the skills

To demonstrate your knowledge and skills in using MS PowerPoint competently you are to

Submit a set of self-designed PowerPoint slides fully covering the skills listed in the checklist. Use the note part under each slide - in normal view mode - to describe the PowerPoint features illustrated on the slide.

Submit completed self-checklist stating the slides demonstrating / illustrating the skills listed

Guiding your progress

To help you understand what is required, we have an incomplete set of PowerPoint slides with a corresponding checklist. As the sample slides do not cover ALL required features, the checklist is also not complete, but tells the 'designer' what is still to be done. As you can see from the sample set of PowerPoint slides, all required skills can be demonstrated using about 10 slides.

View the following as examples of what you are to do:




Submit your completed checklist and slides to the assignment area linked below. Note that the maximum file upload size is 2mb. If your slides are larger, email them to the course facilitator sandy.hirtz@gmail.com

Upload your PowerPoint slides and checklist

(with your name on the title) to this assignment area

Take a quiz

How well do you know MS PowerPoint Features? Take a quiz! To be declared competent you have to score at least 80% . If you do not make the score on your first attempt you can try again. You are allowed 3 attempts.

Reflection

This has been a very busy week. Reflect on your learning in the reflection forum. How many of the skills were new to you? Which one was the most frustrating to learn? What challenges did you face? Which skill was the most fun to learn? Which features do you think are the most useful? Post your reflections to the week two reflection forum. Read and respond to at least two posting made by others.

Topic Two Activity Checklist

Have you covered all the readings and activities assigned for this week? Take a look at the Topic Two activity checklist to make sure you haven't missed anything.

Topic Two Activity Checklist

Last modified: Sunday, 21 September 2014, 11:03 AM