Facilitating using PowerPoint
Welcome: Let's Get Started
Welcome to Facilitating Using PowerPoint. Over the next five weeks you will learn to use a range of PowerPoint technical features and create PowerPoint slides for use in a learning session aligned to specified learning outcomes.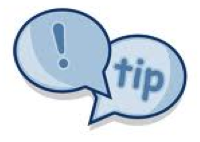 PowerPoint Tip! Did you know that PowerPoint slide shows are likely the most misused resource in training? As with all learning resources – the key question is at all times "Does the resource (PP-slide in this case) help learners to learn?" If the answer is NO, then do not use it!

Each course topic lasts one week and begins with a Let's get started page like this one. It has information on what to do, tasks to be completed and how to do them. You need to work your way carefully through each item on the page. You may work on your own or with a partner. (If you do work with a partner, each person individually needs to submit the assignments). A checklist is provided at the end of the week to help you make sure you have completed all the required activities. So let's get started....
Your first task

Orient yourself to the course by reviewing and ensuring you understand all the information on these pages. The course outline will give you an 'at a glance' look at all the tasks and objectives. Print or download the TO DO tasks and keep it available as you work in the course.

Communicating

This is an online course. There is no face to face interaction. You will not meet your facilitator, nor most of the participants (only the ones in your own institution). Yet we all know that for learning, interaction between facilitator and learners, and between learners is very important. Communication in this course takes place through online discussion forums, messaging, e-mails and chat.

Read about the different ways to communicate with participants and with the facilitator.

General Course Forums

Check out each of these forums:

Edit your profile

Your next task is to edit your course profile. Add your location and a paragraph sharing what you do and what your connection is to the course. Please add a picture. The easiest way to get to your profile is by clicking anywhere you see your full name, e.g. at the top right of any course page. Need more help? We have a step-by-step guide in the link below.

Edit your profile (here's how)

Introductions

Introduce yourself to the other participants in the course in the Social forum. Tell us who you are, what your vocational specialisation is, and any other personal or professional aspect you like to share. Explain why you are taking this course and what you expect from participating in it. You enter the Social forum by clicking on the link below or from the introductory section or by using the forums icon in the docked activities block in the left margin of the page.

Introduce yourself in the social forum

Getting Help

If you run in trouble, you have two options to get help:

You might want to have a look at the following resources in the course toolkit:

Assessment

Assessment will include:: quizzes to demonstrate your knowledge, assignments to demonstrate your skills, active participation in discussion forums to demonstrate your critical approach to what you or others read or produce (PowerPoint slides sets), and evaluation from a mentor. More information about how you will be assessed is explained in the resource below.

Mentor


You need to identify the name of an institution based qualified supervisor/assessor who will act as your mentor and assess your facilitation of a training session using PowerPoint slides. Each week you will be required to comment on your interactions with your assessor (mentor). For now, you need to Identify an institution based qualified spervisor/assessor to act as your mentor for the course. In the first week you will be asked to share information about your mentor.

Be thinking about who your mentor/assessor could be

Assignments

In this online course you will be asked to complete assignments. They will ask you to carry out a task, produce a document or complete a downloaded document. In some cases you will be asked to submit it (upload it) to this course.

Read about and familiarise yourself with how to submit an assignment.

Have you covered all the readings and activities assigned for this introductory section? Take a look at the Activity Checklist to make sure you haven't missed anything.

Last modified: Sunday, 14 September 2014, 9:31 AM